Reading Social
The Green Park Conference Centre, 100 Longwater Avenue, Reading RG2 6GP
12.15
Arrivals – networking, sandwiches, and drinks will be served. 
13.00
Reading Social Debate: 

Moderator 
Matthew Battle, Managing Director, UK Property Forums
Speaker & Panel include
A representative from Clancy Consulting.
Join us for a panel discussion featuring key people involved in the debate
14.00 – 14.30
Networking 
This event is sponsored by: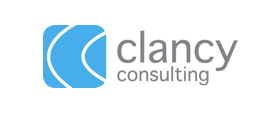 This event is for UKProp Social members only. Please contact the event organiser if you would like to find out more about Membership for UK Prop Social. If you intend to attend more than one event in 2020 we strongly advise you become a member of UK Prop Social which will enable you to attend all events which are often sold out, discounts on awards evenings and receive exclusive business development content helpful to your business.