Consultation is about to start over plans for 900 homes to replace most of Forbury Retail Park in Reading.
Investor abrdn (formerly Aberdeen) is seeking responses to its proposal to redevelop the western section of the retail park opposite Reading Gaol.
The development includes around 2,000 sq m of ground floor retail/flexible commercial space, suitable for a food store, alongside three smaller units for other businesses such as cafés and cycle hire. abrdn says it is seeking to provide highly sustainable low carbon homes, alongside features such as electric vehicle charging. Plans include landscaped public spaces.
abrdn plans to submit a planning application this year. A spokesperson said: "We're excited to unveil our plans for this significant regeneration scheme, which seeks to make more of this sustainable, central site by creating a new community that puts green public spaces first. Half of the site will be set aside for landscaped green spaces, significantly increasing biodiversity.
'It's an exciting proposal that seeks to show our ethos of responsible development, delivering a thoughtful, well designed and attractive scheme which reflects its surroundings. We look forward to hearing what residents have to say about the proposals."
The consultation involves a Zoom presentation on Tuesday, February 15 at 7pm and an in-person drop in event on  Wednesday, February 16 at the Bel & The Dragon restaurant from 3pm – 7.30pm.
Visit www.kingsmeadowview.co.uk
Mike Shearn from Haslams Estate Agent poses three questions about the scheme.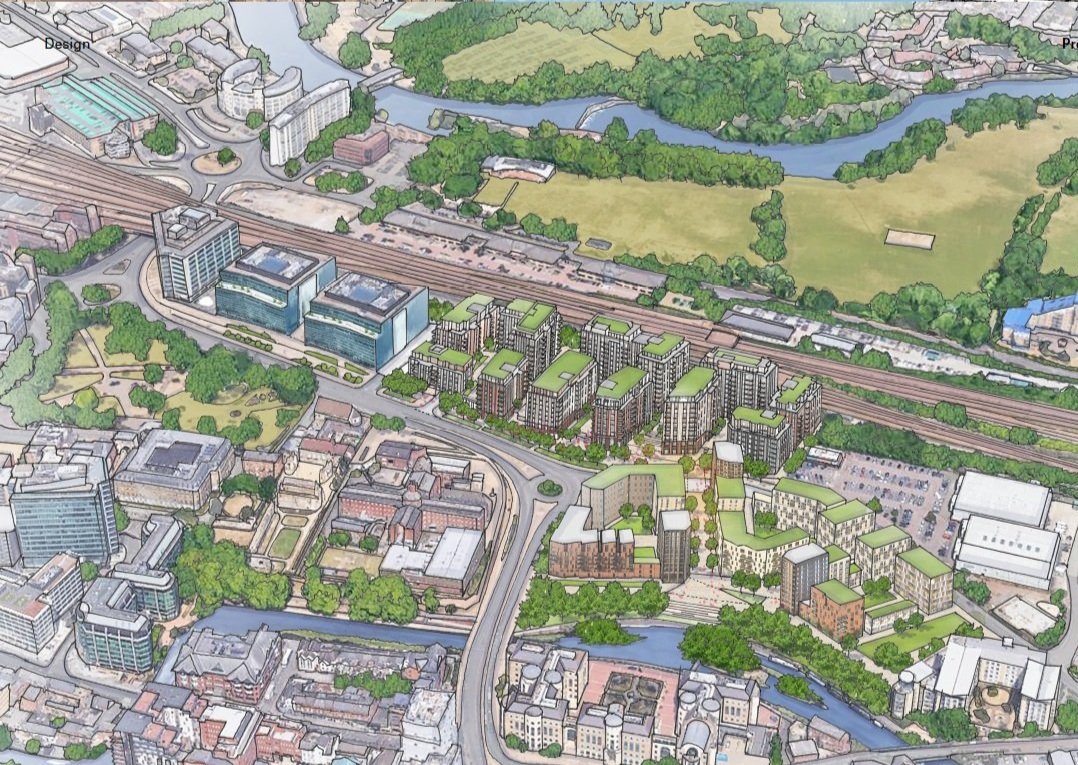 © Thames Tap (powered by ukpropertyforums.com).
Sign up to receive your free weekly Thames Tap journal here.