Oxfordshire's best known independent property consultant has become part of one of the world's largest.
VSL & Partners has been acquired by CBRE and will become the Oxford office of the global giant.
VSL's four directors, Richard Venables and Richard Sherrott (both formerly with Savills) and Tom Barton and Andrew Lockhart (both formerly with Chestertons) would have celebrated the firm's 20th anniversary in November.
Instead, VSL's 12 staff celebrated their new ownership on Tuesday, March 15.
Mr Venables said: "We have become CBRE's new Oxford office. It's part of their recognition of our position in the market and their desire to focus on the Ox-Cam market. It will also strengthen the position they already have."
He said the acquisition could aid recruitment and provide improved resources. VSL was considering options as part of a strategy review when it was approached by CBRE.
Mr Venables went on: "We always felt we punched above our weight. We were quite a big fish in a little pond. Now a number of sharks are circling that pond and we felt if we did not watch out we could lose a fin."
He said the VSL name will stay for a few more weeks and the current office would be retained for now.
He added: "We will have to see where the future lies but this is an exciting opportunity."
Image shows (l-r back row) Richard Venables, Andy Lockhead, Tom Barton and Richard Sherrott with staff celebrating the acquisition.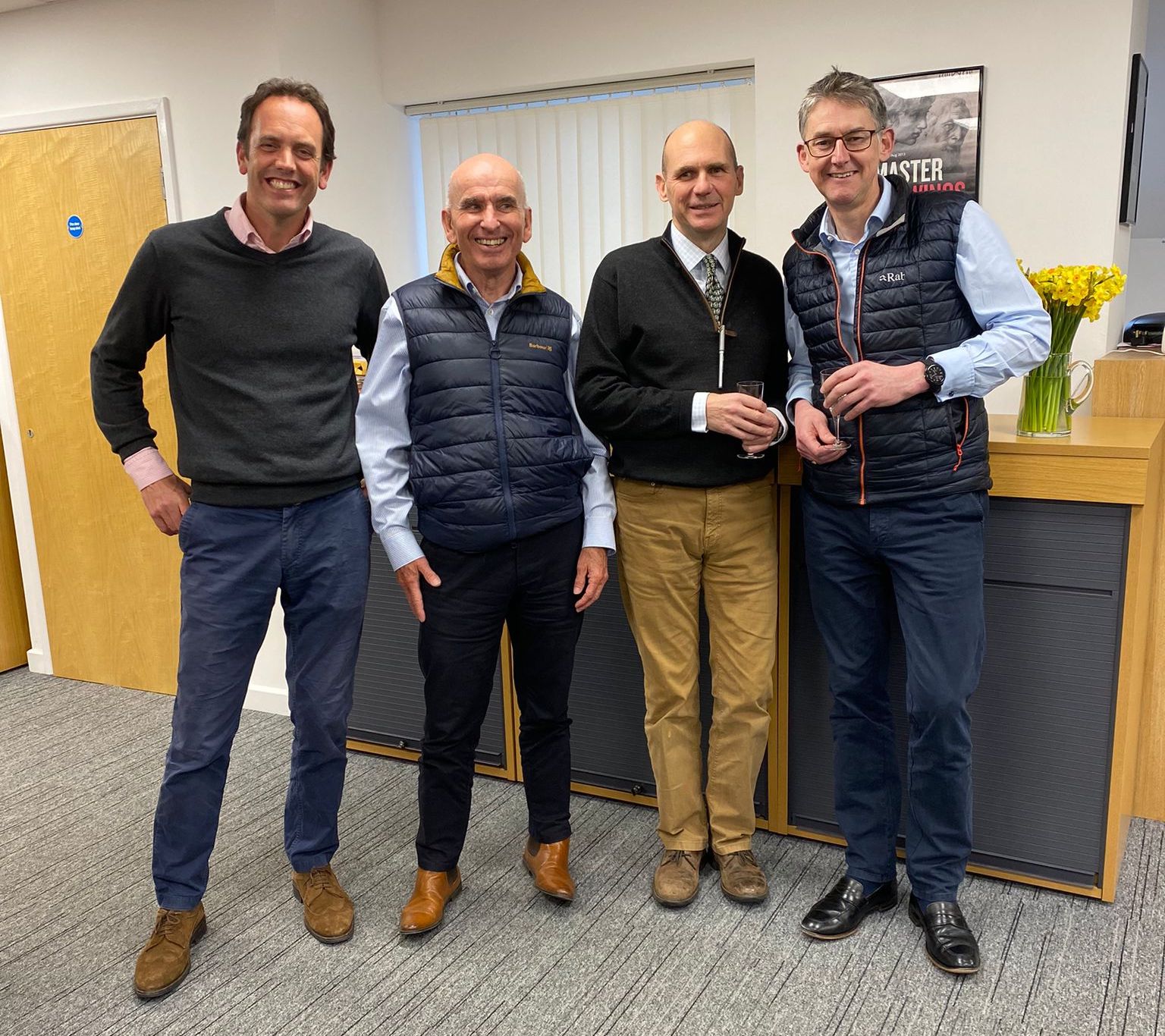 © Thames Tap (powered by ukpropertyforums.com).
Sign up to receive your free weekly Thames Tap journal here.