Key figures behind the Station Hill development in Reading were joined by local dignitaries as topping out took place at its centrepiece office building.
Guests gathered for Monday's ceremony on the 14th floor of One Station Hill, the 285,000 sq ft office scheme due for completion next Spring.
They included Hector McAlpine, deputy chairman of main contractor Sir Robert McAlpine, who called it a transformational development for Reading.
Lincoln Property Company managing director Alex Aitchison told guests: "It's really rare that we get to stand here and champion such a game changing development for Reading and the Thames Valley, something that stands out and touches so many parts of the social society."
Around 60 homes in the neighbouring residential parts of the scheme now have tenants and Mr Aitchison said that phase will be complete this year along with a link bridge over Garrard Street and two acres of public realm.
Mayor of Reading Cllr Tony Page explained the council's efforts, going back more than 20 years, to get Reading Station upgraded, had included the area around it and offered his compliments to Lincoln Property Company for their part in the area's regeneration.
He said: "Their commitment and the funding they have brought with them has now born fruit in a development that I think will stand the test of time and be a tribute to the vision that we've all had for this part of Reading."
Cllr Page said the council had successfully fought Network Rail predecessor Railtrack to ensure the tunnel under the station remained open to keep the link between north and south of the line and the link through to Christchurch Bridge.
He added: "We are now at a situation where inward investment tor Reading will continue apace."
Image: Top (l-r): Hector McAlpine (SRM), Cllr Tony Page, Alex Aitchison (Lincoln Property Company), Lee Fearnhead (Lincoln Property Company).
Image: Below (l-r): Cllr Tony Page and Alex Aitchison.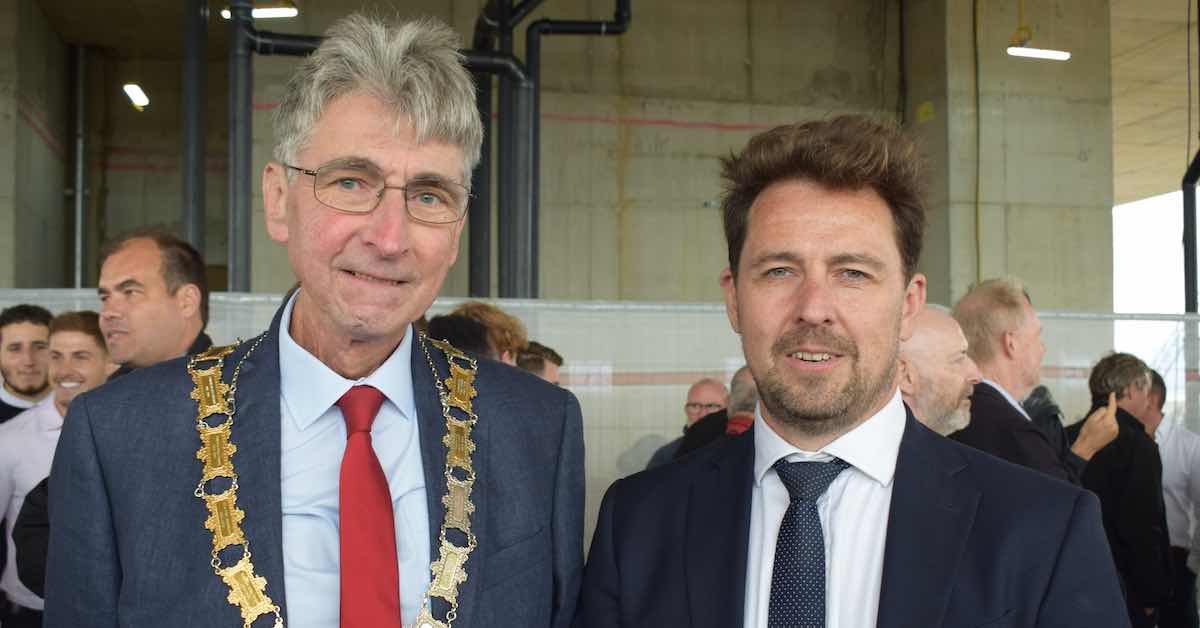 © Thames Tap (powered by ukpropertyforums.com).
Sign up to receive our weekly free journal, The Forum here.