More than 400 guests gathered for a black tie awards ceremony on Thursday (September 9) to recognise the best in Oxfordshire's property market. 
The OxPropFest Awards at Bicester Motion ended with the traditional Leader of the Year Award, which went to Richard Todd, regional office partner for Bidwells.  And there was an additional Team of the Year Award for the team of Tom Bridgman, executive director – development for Oxford City Council.
One of Britain's greatest rowers, Olympic gold medallist Greg Searle, handed out the awards.
The full list of winners and Highly Commended entrants (with images of the winners below each) is:
Best Law Firm sponsored by Milton Park
Winner: Mills & Reeve
Highly Commended: Blake Morgan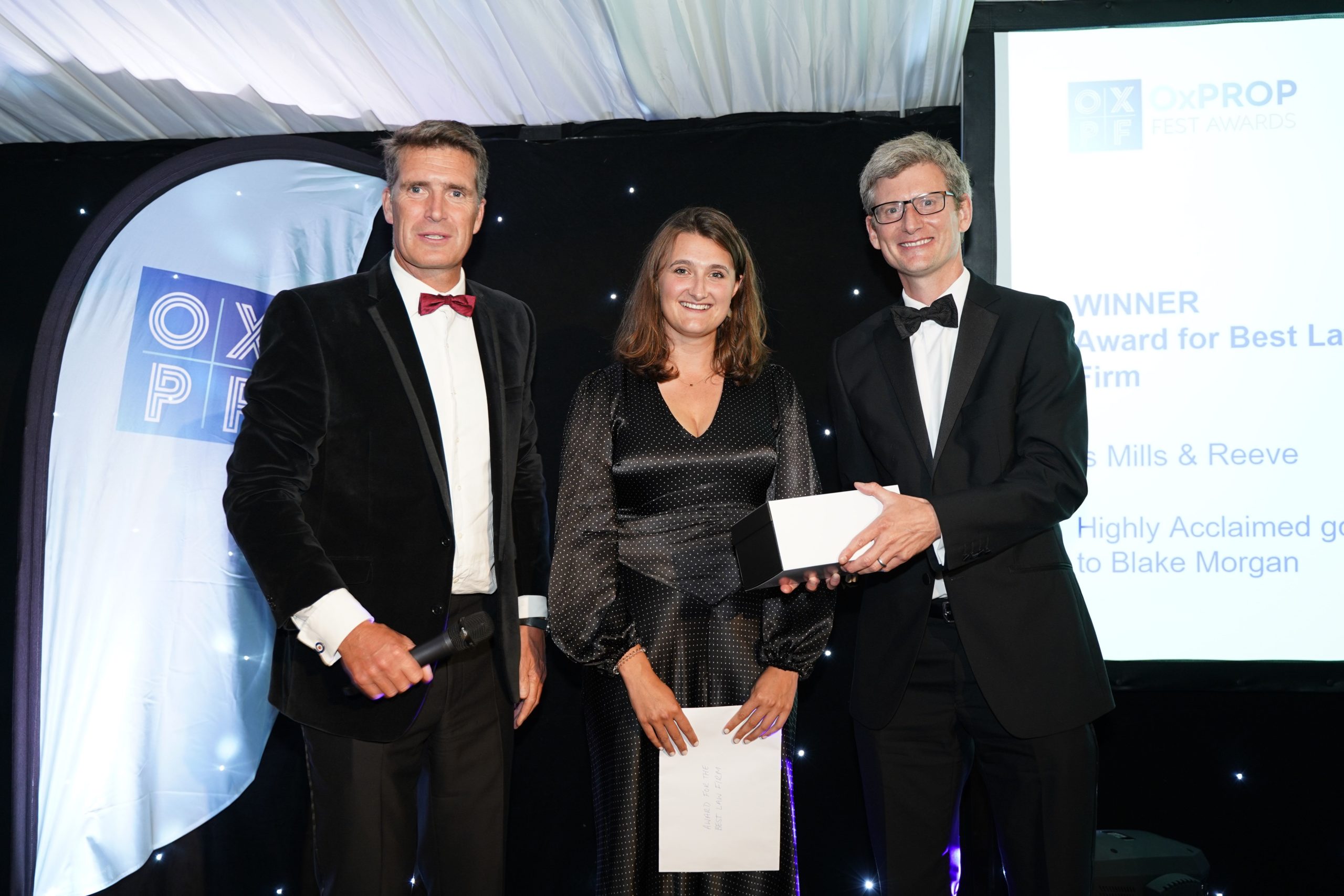 Best Property Agent / Advisor sponsored by Freeths
Winner: Carter Jonas
Highly Commended: Savills
Best Planning Consultancy sponsored by Harwell
Winner: Savills
Highly Commended: Edgars
Most Innovative and Sustainable Initiative of the Year sponsored by Bicester Motion
Winner: Earth Lab, Little Wittenham
Highly Commended: CABI HQ, Wallingford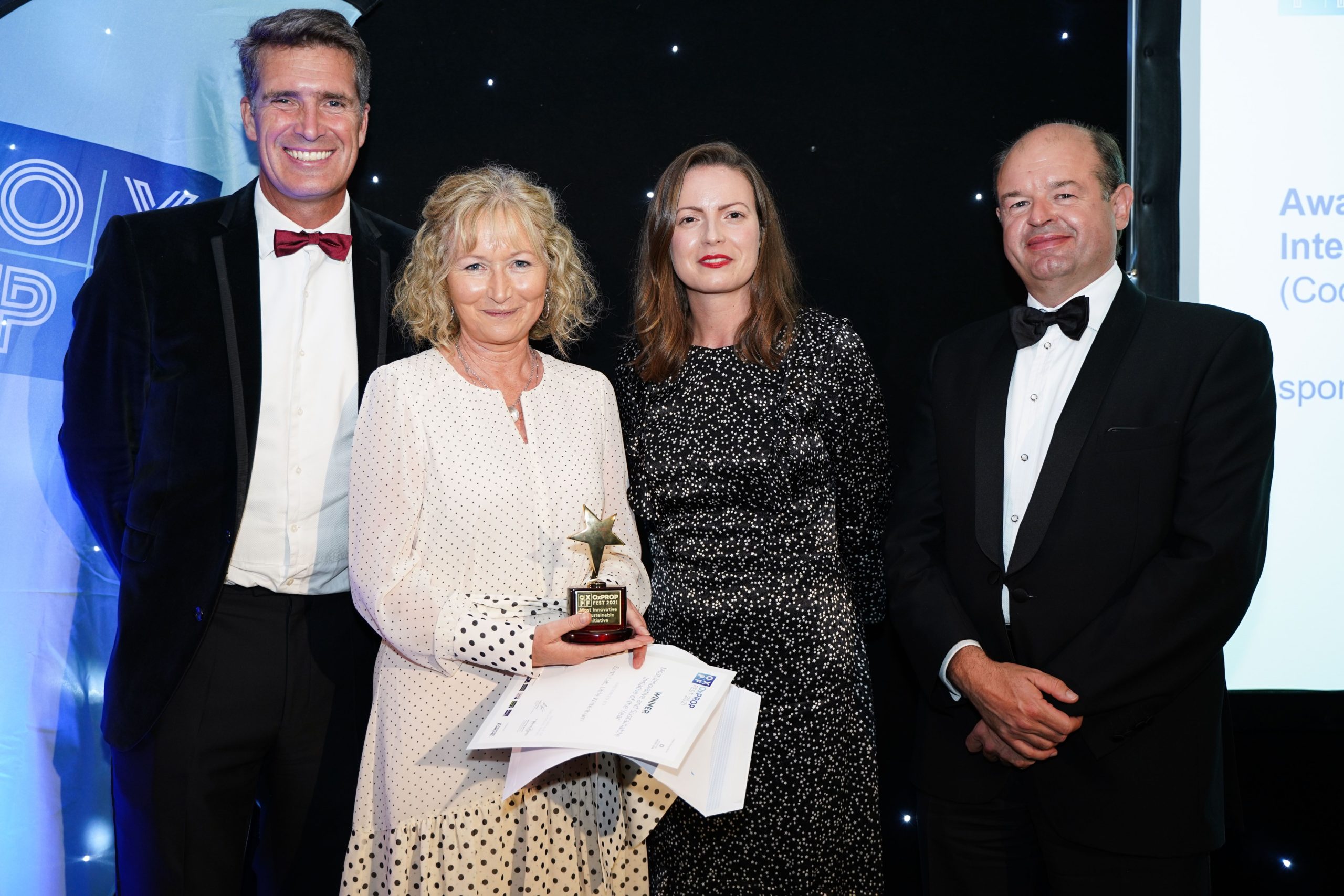 Best Interior (Cool & Funky) Space sponsored by Savills
Winner: edge Urban Design HQ, Thame
Highly Commended: St Catherine's College, Oxford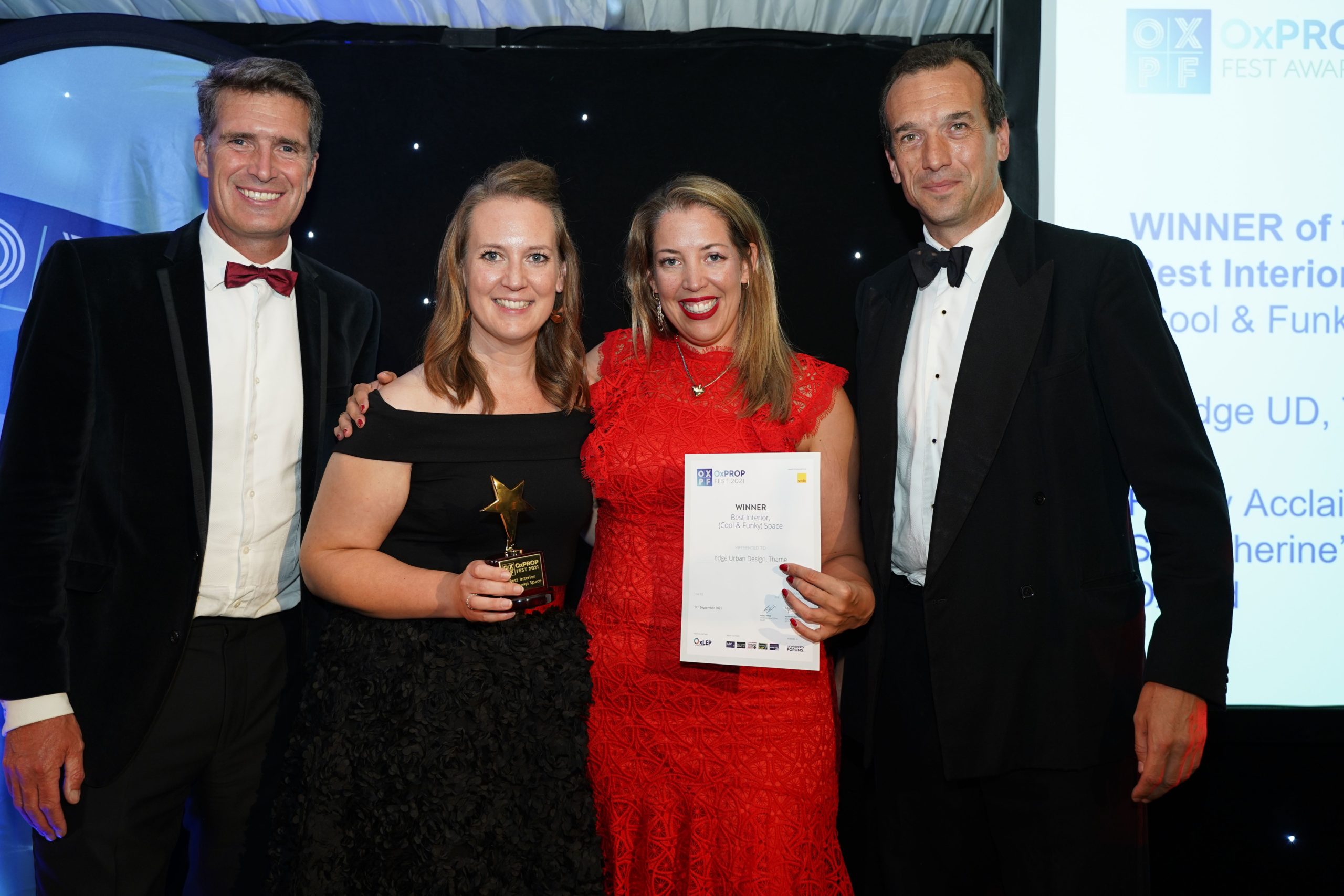 Best Residential Development sponsored by Bidwells
Winner: Springfield Meadows, Southmoor
Highly Commended: Clough & Ellis, Oxford and Mosaics at Barton Park, Oxford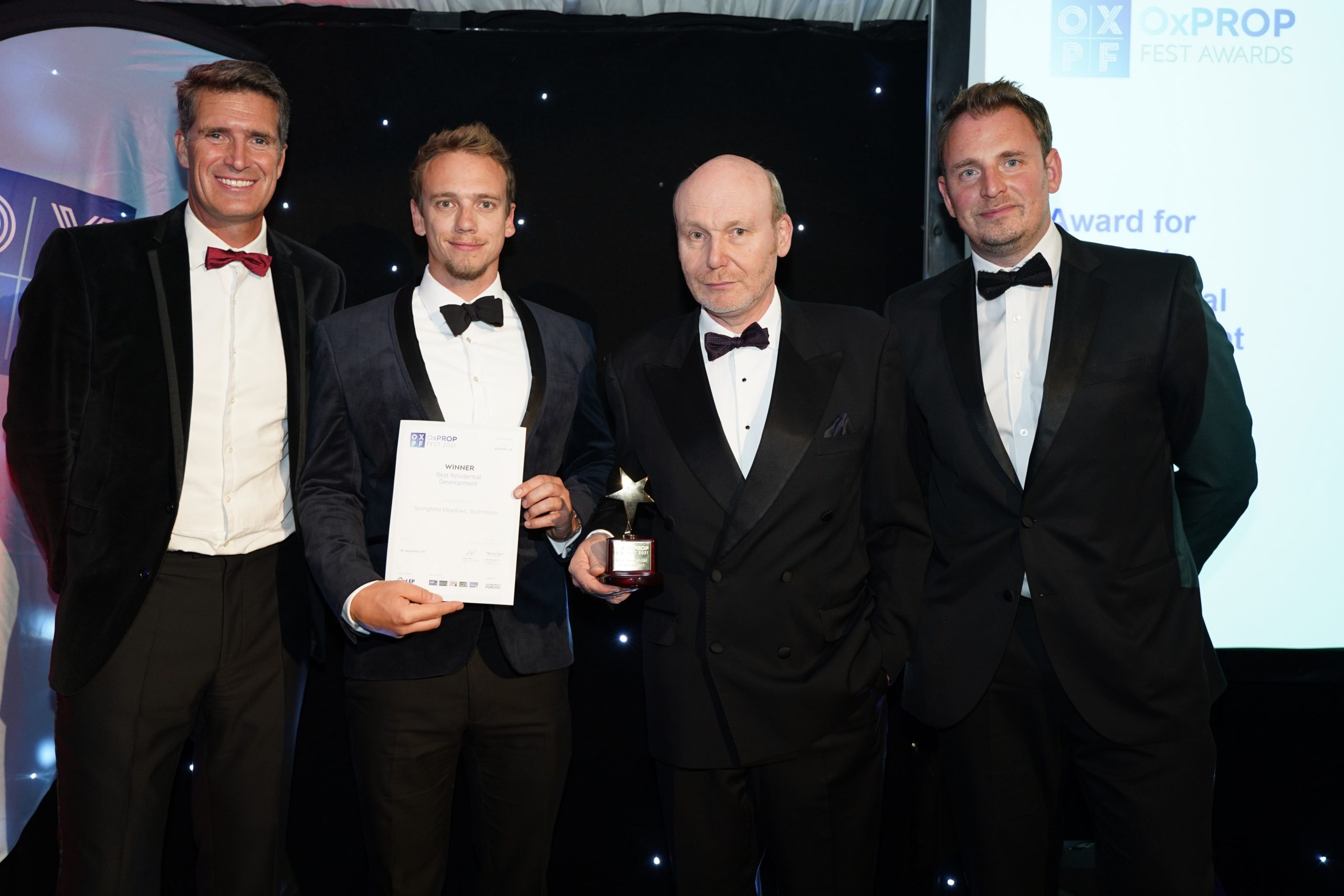 Best Commercial Development sponsored by Pennington Manches Cooper
Winner: Zeus Development, Harwell Campus
Highly Commended: The Command Works, Bicester Motion
Project of the Year sponsored by Ridge
Winner: CABI HQ, Wallingford
Highly Commended: L Social, Radley College, Abingdon and The Bellhouse Building at The Oxford Science Park
Young Person of the Year sponsored by Stantec
Winner: Kathryn Gundry, WWA
Highly Commended: Rachel Woodman, Bidwells, and Rebecca Bacon, Savills
Leader / Team of the Year sponsored by Morgan Sindall
Winner (Leader of the Year): Richard Todd, regional office partner – Oxford for Bidwells (first picture)
Winner (Team of the Year): The team led by Tom Bridgman, executive director – development for Oxford City Council (second picture)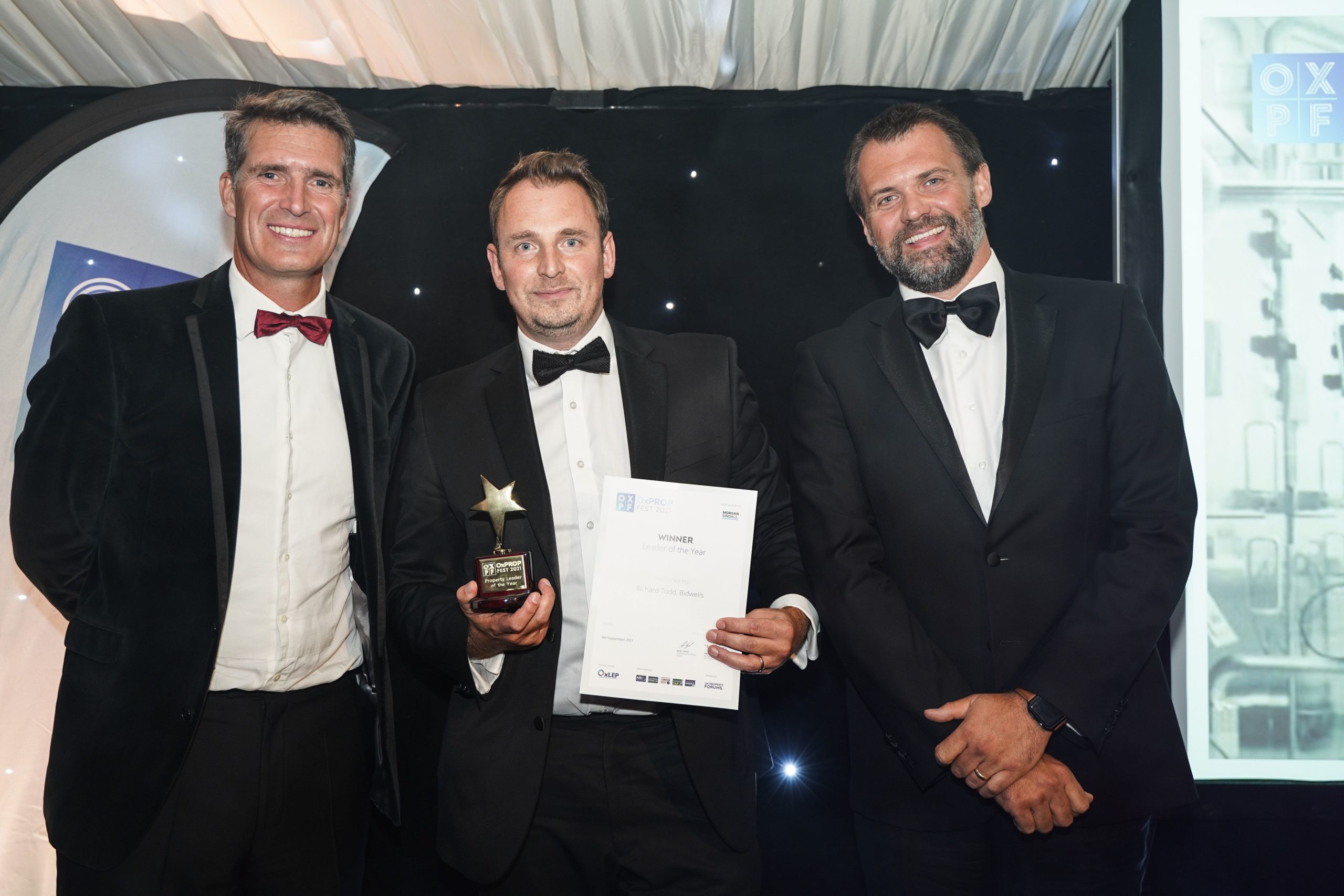 One special award was made which came as a particular surprise to the recipient. Placi Espejo, pictured below, senior lead programme officer for the Arc Leadership Group, was given the MattBatt Award for her services to the Oxfordshire property community.
UK Property Forums managing director Matthew Battle, who hosted the evening, said: "The notable thing about this year was that sustainability was a key theme among the schemes recognised.
"There can be few places in the world as innovative in pushing the cause of the environment as Oxfordshire so I would expect to see sustainable schemes at the forefront of the OxPropFest Awards in future."
The evening, the culmination to UKPropFest, a day of walks, talks and an exhibition, was our first step back into the world of major live events.
Mr Battle added: "The appetite for networking and face-to-face meetings has clearly not gone away and so it was an exceptional occasion as people reacquainted themselves with contacts and friends.
"Our next big conference is TVPropFest on October 7 at Green Park. It's great to be back in the swing of live events."
Through donations and pledges, guests on the night raised more than £10,000 for Access Sport, a charity which enables disadvantaged and disabled children to take part in sport. The amount is likely to increase thanks to further pledges from those supporting the event.
Look out for more stories on UKPropFest throughout this week and in next week's newsletter.
Main image: Winners with Greg Searle (furthest left) and Matthew Battle (fourth from right).
© Thames Tap (powered by ukpropertyforums.com).
Sign up to receive your free weekly Thames Tap newsletter here.